Intensive Arabic Courses
Enrol in our intensive Arabic course at Headway Institute in Dubai. Our intensive course is preferable for those who are planning a holiday or a business trip, or are going to get a new job with demanding language requirements and are eager to acquire the knowledge of Arabic within the shortest time span.
Our intensive course focuses on providing our students with opportunities to master the four main language skills of speaking, listening, reading and writing. Our primary method of instruction places main emphasis on interpersonal communication to help you develop fluency and confidence.
Take our free English test

5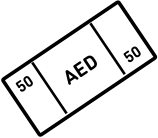 Get your 50 AED voucher
$
Native speakers
Our highly qualified native Arabic tutors will teach you authentic and practical use of vocabulary, along with careful instruction on accent and pronunciation.
Free Introductory Class
Register for a Free Trial class to meet the teacher, check the programme and know more about our teaching approach.
Different dialects
Based on Standard Arabic language, the curriculum includes conversational practice in Lebanese, Syrian, Gulf, Egyptian and other Arabic dialects.
Our programme is structured as per the internationally recognized Common European Framework of Reference for Languages (CEFR) and includes the following courses:



Course fees
Group courses
Every group course fits within above-mentioned framework and lasts from 4 to 6 weeks, depending on the class frequency.
Advantages of learning in a group:
More entertaining and dynamic classes
Better motivation and commitment
Leaning form classmates
More conversational practice
Individual classes
Private and semi-private classes are tailored as per the student requirements and run at flexible timings.
Advantages of learning Arabic in a private mode:
Adjusted to specific learning goals and needs
Flexible schedule
Ideal for people who travel frequently
Learn Arabic with friends, family or colleagues


Course fees
Group
4-8 people
for 1 academic hour
(45 min)
for 1 level
(24 academic hours)
Choose course
Semi-Private
2-3 people
for 1 academic hour
(45 min)
for 1 level
(24 academic hours)
Choose course
Group
4-8 people
for 1 academic hour
(45 min)
for 1 level
(24 academic hours)
Choose course
Semi-Private
2-3 people
for 1 academic hour
(45 min)
for 1 level
(24 academic hours)
Choose course


View schedule
Our programmes are lead by experienced teachers who will equip you with the necessary skills and strategies to succeed
I took private Arabic lessons and learned a lot! Good value for money and wonderful staff.
I have nothing but praise for my Arabic teacher Ihba, who was absolutely brilliant in teaching me to speak, read, and write Arabic! I will return after the summer!
I have been taught by Ms. Reem, my Arabic teacher in Headway. Not only she has a very caring personality towards her students who have no idea about Arabic, by being patient and explaining clearly what needs to be understood. Finishing the first level, I am definitely moving forward to the next with her! Thanks, Headway, and شكراً, Ms. Reem!
Schedule
course title
duration
schedule
starting date
fee
join class
NOTE:
we require a minimum 4 delegates to run a group course,
full prepayment is required in advance,
you can settle your payment in cash, by cheque or credit card,
1 academic hour (a/h) is 45 minutes.
Why choose the intensive course?
We use the communicative method of teaching which is based on language immersion, allowing you to learn the language in a short period of time and encourages alive communication;
Teaching procedures involve the use of authentic Arabic learning materials which meet the global standards;
All of our teachers are multilingual specialists experienced in dealing with groups of diversified linguistic backgrounds;
You use your in-class time with optimum efficiency;
Our comprehensive programme is suitable for students of all levels, so whether you are a beginner or expert user, we offer students the core subject-matter, along with improving your proficiency.