Regular Chinese Courses
The main focus of Chinese language courses at Headway Institute is understanding and communicating in Chinese. During the classes, students are encouraged to develop their communicative and conversational skills while gaining useful insights into the culture and traditions of China. Courses vary based on the proficiency levels and learning modes.
Learn more

5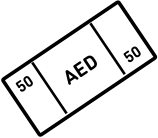 Get your 50 AED voucher
$
Native speakers
Our professional instructors make sure that each student receives individual attention and sufficient supervision.
Hands-on approach
Learn efficiently by acquiring and using practical skills during the sessions.
Free Introductory Class
Register for a free trial class to meet the instructor and know more about our course outline.
Our programme is structured as per the internationally recognized Common European Framework of Reference for Languages (CEFR) and includes the following courses:



Course fees
Group courses
Every group course fits within above-mentioned framework and lasts from 4 to 6 weeks, depending on the class frequency.
Advantages of learning in a group:
More entertaining and dynamic classes
Better motivation and commitment
Learning from classmates
More conversational practice (training of spoken Chinese)




Individual classes
Private and semi-private classes are tailored as per the student requirements and run at flexible timings.
Advantages of learning Chinese in a private mode:
Adjusted to specific learning goals and needs
Flexible schedule
Ideal for people who travel frequently
Learn Chinese with friends, family or colleagues
Best Chinese language tutors and teachers working with you individually
The fastest way to learn Chinese
More conversational practice (training of spoken Chinese)
Our programmes are lead by experienced teachers who will equip you with the necessary skills and strategies to succeed
I finished 3 levels of Chinese and it was a great experience. I loved the materials and the fact that the group is small, so the process of education is much more effective than in bigger ones. I would like to thank Joanna for being an amazing teacher!
The course was very structured and I gained the knowledge I needed to. Very grateful, thank you! And that is a great money/value ratio, the group were small and the studies were personalized, so for this cost - wonderful.
Loved it! Joanna is wonderful teacher and the staff was very warm and helpful. I had a great time at the institute! And now will go to China and will be able to interact with people there:) Highly recommended
Schedule
course title
duration
schedule
starting date
fee
join class
NOTE:
we require a minimum 4 delegates to run a group course,
full prepayment is required in advance,
you can settle your payment in cash, by cheque or credit card,
1 academic hour (a/h) is 45 minutes.