Online Italian Courses
Experience our online Italian language course at Headway Institute.
Learn Italian over the Internet in our virtual classroom.
convenience of distance learning. We use up-to-date technology and
apply years of experience in language training bringing you
an easy e-learning solution. Students are able to engage in classroom activities,
practice conversations and new vocabulary, communicate with the instructor and other students.
Learn more

5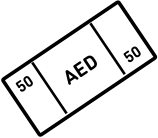 Get your 50 AED voucher
$
Native Speakers
Our qualified teachers will help you acquire knowledge of up-to-date vocabulary and authentic pronunciation.
Easy to start
Learn conversational phrases and start speaking in no time by engaging in dialogues and group discussions.
Free Introductory Class
Sign up for our free trial class and get to know our courses and facilities.
Our programme is structured as per the internationally recognized Common European Framework of Reference for Languages (CEFR) and includes the following courses:



Course fees
Group courses
Every group course fits within above-mentioned framework and lasts from 4 to 6 weeks, depending on the class frequency.
Advantages of learning in a group:

More entertaining and dynamic classes
Better motivation and commitment
Leaning form classmates
More conversational practice
Individual classes
Private and semi-private classes are tailored as per the student requirements and run at flexible days and timings.
Advantages of learning Italian in a private mode:

Adjusted to specific learning goals and needs
Flexible schedule
Ideal for people who travel frequently
Learn Italian with friends, family or colleagues
Course fees
Group
4-8 people
for 1 academic hour
(45 min)
for 1 level
(24 academic hours)
Choose course
Semi-Private
for 1 academic hour
(45 min)
for 1 level
(24 academic hours)
Choose course
Group
4-8 people
for 1 academic hour
(45 min)
for 1 level
(24 academic hours)
Choose course
Semi-Private
2-3 people
for 1 academic hour
(45 min)
for 1 level
(24 academic hours)
Choose course


View schedule
Our programmes are lead by experienced teachers who will equip you with the necessary skills and strategies to succeed
I found this school very professional. I have started to learn Italian from Beginner level and after finishing I can lead a basic conversation in Italian! Highly recommend
I am thoroughly enjoying the online course. Francheska prepares each lesson and a course is followed a good structure. She is very encouraging to the whole group and manages well the different abilities of the students. Her explanations of grammar rules are also very clear. Choosing online studies with native speaker was the best solution in current conditions.
Every class was well balanced and well delivered. Teacher was clear and enthusiastic. Great start to my Italian language learning. Very high quality of teaching.
Schedule
course title
duration
schedule
starting date
fee
join class
NOTE:
we require a minimum 4 delegates to run a group course,
full prepayment is required in advance,
you can settle your payment in cash, by cheque or credit card,
1 academic hour (a/h) is 45 minutes.
The curriculum of the online course is carefully adapted to the virtual classroom features and includes:
real time training,
interactive discussions,
speaking practice,
listening and reading activities.
The instructors, who are native speakers of Italian, conduct classes in real time and are able to devote the necessary attention to each participant, just like in a real classroom. Apart from linguistic skills. Learners are introduced to the culture and traditions of Italy, making the classes more engaging and captivating.
The Italian online course is a great way to learn Italian effectively while saving costs and time.