Online Spanish Courses
We invite you to join Spanish LIVE online course and get all the benefits of
interactive learning while staying at home. Professional instructors with
extensive experience in teaching Spanish will help you achieve your
learning objectives and become a confident speaker of Spanish.
Our online course is delivered through a virtual classroom platform
which is reliable and easy to use. During the classes students are able to
communicate with the instructor, participate in live discussions, ask questions,
listen to audio recordings and watch videos.

Learn more

5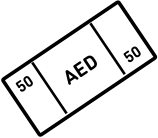 Get your 50 AED voucher
$
Native Speakers
Our highly qualified native Spanish tutors will teach you authentic and practical use of vocabulary, along with careful instruction on accent and pronunciation.
Free Introductory Class
Register for a Free Trial class to meet the teacher, check the programme and know more about our teaching approach.
Authentic Materials
As part of our programme all of our unique resources and materials are designed to provide real life language presentation.
Our programme is structured as per the internationally recognized Common European Framework of Reference for Languages (CEFR) and includes the following courses:



Course fees
Group courses
Every group course fits within above-mentioned framework and lasts from 4 to 6 weeks, depending on the class frequency.
Advantages of learning in a group:

More entertaining and dynamic classes
Better motivation and commitment
Leaning form classmates
More conversational practice
Individual classes
Private and semi-private classes are tailored as per the student requirements and run at flexible days and timings.
Advantages of learning Spanish in a private mode:

Adjusted to specific learning goals and needs
Flexible schedule
Ideal for people who travel frequently
Learn Spanish with friends, family or colleagues
Course fees
Group
4-8 people
for 1 academic hour
(45 min)
for 1 level
(24 academic hours)
Choose course
Semi-Private
for 1 academic hour
(45 min)
for 1 level
(24 academic hours)
Choose course
Group
4-8 people
for 1 academic hour
(45 min)
for 1 level
(24 academic hours)
Choose course
Semi-Private
2-3 people
for 1 academic hour
(45 min)
for 1 level
(24 academic hours)
Choose course


View schedule
Our programmes are lead by experienced teachers who will equip you with the necessary skills and strategies to succeed
The best Language Institute in UAE. I took group Spanish classes with Ruth. Very happy with the result. Thank you!
I have been studying at Headway Institute for almost a year. We switched to online live training a month ago. And I am getting the same quality with a very attractive price! Highly recommend.
School staff and teachers are very friendly and supportive. I have been learning Spanish over Zoom for 5 weeks. It is easy and convenient. My speaking skills were quite poor, but now I feel more confident and can be involved in conversation with my colleagues from the office in Argentina. Believe it will help me with my promotion in future ;)
Schedule
course title
duration
schedule
starting date
fee
join class
Elementary 2
Group
6 weeks,
24 a/h*
Mon
18:30-20:00
, Wed
19:30-22:00
LIVE Online
08.12.2021
899 AED
join
NOTE:
we require a minimum 4 delegates to run a group course,
full prepayment is required in advance,
you can settle your payment in cash, by cheque or credit card,
1 academic hour (a/h) is 45 minutes.
Learn Spanish in our virtual classroom and enjoy the benefits of real time online studying at home. Headway Institute offers live Spanish online courses delivered over the Internet.
Benefits of our online lessons include:
Accessibility: access anywhere, from any device connected to the Internet;
Course program: discover our curriculum specially developed for the virtual classroom delivery;
Interactive and engaging environment: students can participate in discussions with their group mates and receive feedback from the teacher in real-time;
Easy-to-use virtual classroom platform with high-quality real-time video and audio;
Cost and time effective solution where quality is maintained.