Online English Courses
Our LIVE Online English course with native English speaking tutors is just like being in a virtual classroom, so you can benefit from our teachers in the comfort of your own home. Whatever your learning needs or objectives our online course provides you an interactive and supportive e-learning environment. All of our live lessons are carefully structured around a selection of resources and authentic materials which focus on practical communication skills to help you operate in real-life situations. Our learning platforms give students choices and flexibility with their personal development.
Register your interest with us, and complete our online test to check your level.
Take our free English test

5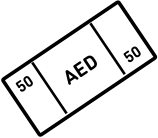 Get your 50 AED voucher
$
Native Speakers
Our highly qualified native English tutors will teach you authentic and practical use of vocabulary, along with careful instruction on accent and pronunciation.
Free Introductory Class
Register for a Free Trial class to meet the teacher, check the programme and know more about our teaching approach.
Different Dialects
You can practice different dialect of English language: British, American or Australian.
Our programme is structured as per the internationally recognized Common European Framework of Reference for Languages (CEFR) and includes the following courses:



Course fees
Group courses
Every group course fits within above-mentioned framework and lasts from 4 to 6 weeks, depending on the class frequency.
Advantages of learning in a group:
More entertaining and dynamic classes
Better motivation and commitment
Learning from classmates
More conversational practice
Individual classes
Private and semi-private classes are tailored as per the student requirements and run at flexible timings.
Advantages of learning English in a private mode:
Adjusted to specific learning goals and needs
Flexible schedule
Ideal for people who travel frequently
Learn English with friends, family or colleagues


Course fees
Group
4-8 people
for 1 academic hour
(45 min)
for 1 level
(24 academic hours)
Choose course
Semi-Private
2-3 people
for 1 academic hour
(45 min)
for 1 level
(24 academic hours)
Choose course
Group
4-8 people
for 1 academic hour
(45 min)
for 1 level
(24 academic hours)
Choose course
Semi-Private
2-3 people
for 1 academic hour
(45 min)
for 1 level
(24 academic hours)
Choose course


View schedule
Our programmes are lead by experienced teachers who will equip you with the necessary skills and strategies to succeed
One of the best Schools in Dubai. Was taking a Business English Course. Really appreciate all the knowledge I got from them. Definitely would recommend to everyone! Thank you guys!
I have been learning English in this school for 6 month . And I'm very happy, because teachers spend lessons so interesting and informative. My level of English is better than before.
Great class for all Language Learners. The English teacher is excellent and gives you all the help needed. Thank you.
Schedule
course title
duration
schedule
starting date
fee
join class
NOTE:
we require a minimum 4 delegates to run a group course,
full prepayment is required in advance,
you can settle your payment in cash, by cheque or credit card,
1 academic hour (a/h) is 45 minutes.
Before beginning lessons, our experts will check your level, then we create a personalised study programme to suit your requirements. Our one-to-one tutorials will help to hone your speaking and pronunciation so you can communicate more accurately in English. We will provide individual help with the language areas most significant to you, along with accompanying self-study materials allowing you to progress at a pace that suits you. Online English training is very comfortable.
In our online English classes you can:
Participate in interactive exercises and receive instant feedback on your progress
Listen to conversations and read English literature
Practice the skills you have learnt
Study from reliable resources produced by a leading English language publisher
Our accelerated programme is suitable for students of all abilities from beginner to advanced and offers a lively, collaborative and challenging environment for those looking to advance their skills.