Regular Russian Courses
Our Russian language programme consists of twelve levels and targets the development of verbal and written communication skills with the focus on conversation. The latest communicative methods make it possible to start speaking and reading Russian at the levels, necessary for successful communication with native Russian speakers.
Learn more

5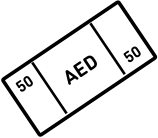 Get your 50 AED voucher
$
Native Speakers
Our highly qualified native Russian tutors will teach you authentic and practical use of vocabulary, along with careful instruction on accent and pronunciation.
Authentic Materials
As part of our programme all of our unique resources and materials are designed to provide real life language presentation.
Free Introductory Class
Register for a Free Trial class to meet the teacher, check the programme and know more about our teaching approach.
Our programme is structured as per the internationally recognized Common European Framework of Reference for Languages (CEFR) and includes the following courses:



Course fees
Group courses
Every group course fits within above-mentioned framework and lasts from 4 to 6 weeks, depending on the class frequency.
Advantages of learning in a group:
More entertaining and dynamic classes
Better motivation and commitment
Learning from classmates
More conversational practice (training of spoken Russian)
Individual classes
Private and semi-private classes are tailored as per the student requirements and run at flexible timings.
Advantages of learning Russian in a private mode:
Adjusted to specific learning goals and needs
Flexible schedule
Ideal for people who travel frequently
Learn Russian with friends, family or colleagues
Best Russian language tutors and teachers working with you individually
The fastest way to learn Russian
More conversational practice (training of spoken Russian)
Our programmes are lead by experienced teachers who will equip you with the necessary skills and strategies to succeed
As most people know, the Russian language is HARD. I'm a big fan of Russian history and culture. So I decided to take two courses in Russian at Headway. They were well priced, the classrooms small and focused, and I learned a lot. It's not easy when you work a full-time job and THEN have to go evening classes. But it's definitely something I wished I'd started years ago. Highly recommended! Лиза, спасибо за все уроки! :)
Headway Institute is a highly reputed institute with an excellent faculty. I am proud to be one of their students. I fulfilled my dream to speak a Russian language in a short period. Thanks to Headway Institute!!
I'm learning Russian language and very satisfied with the level I had reached , now my son also enrolled to learn Russian and he is getting evolving rapidly .
Schedule
course title
duration
schedule
starting date
fee
join class
NOTE:
we require a minimum 4 delegates to run a group course,
full prepayment is required in advance,
you can settle your payment in cash, by cheque or credit card,
1 academic hour (a/h) is 45 minutes.