Regular French Courses
Our French learning curriculum is focused on acquiring important communication skills.
Based on the level of proficiency, students are welcome to join one of twelve stages of our program and start working towards their language goals. Achieve fluency and confidence by practicing in an engaging and motivating environment.
Learn more

5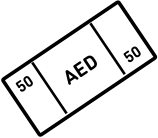 Get your 50 AED voucher
$
Native speakers
Our qualified teachers will help you acquire knowledge of up-to-date vocabulary and authentic pronunciation.
Easy to start
Learn conversational phrases and start speaking in no time by engaging in dialogues and group discussions.
Free introductory class
Sign up for our free trial class and get to know our courses and facilities.
Schedule
course title
duration
schedule
starting date
fee
join class
NOTE:
we require a minimum 4 delegates to run a group course,
full prepayment is required in advance,
you can settle your payment in cash, by cheque or credit card,
1 academic hour (a/h) is 45 minutes.