Regular Turkish Courses
Whether you are taking your first steps in learning Turkish or continuing mastering the language, you will be able to benefit from our Turkish learning program. Our methods are aimed at all-round development of essential language skills while placing extra emphasis on communication. Join our course and reach your communicative goals.
Learn more

5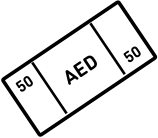 Get your 50 AED voucher
$
Native speakers
Our expert instructors will carefully supervise you at each stage while helping you learn in a natural, effective way.
Focus on communication
Enjoy practicing during each lesson and build your linguistic confidence.
Free introductory class
Join our free trial class to meet the teacher and experience our teaching techniques.
Our programme is structured as per the internationally recognized Common European Framework of Reference for Languages (CEFR) and includes the following courses:



Course fees
Group courses
Every group course fits within above-mentioned framework and lasts from 4 to 6 weeks, depending on the class frequency.
Advantages of learning in a group:
More entertaining and dynamic classes
Better motivation and commitment
Learning from classmates
More conversational practice (training of spoken Turskish)





Individual classes
Private and semi-private classes are tailored as per the student requirements and run at flexible timings.
Advantages of learning Turkish in a private mode:
Adjusted to specific learning goals and needs
Flexible schedule
Ideal for people who travel frequently
Learn Turkish with friends, family or colleagues
Best Turkish language tutors and teachers working with you individually
The fastest way to learn Turkish
More conversational practice (training of spoken Turkish)
Our programmes are lead by experienced teachers who will equip you with the necessary skills and strategies to succeed
Very helpful stuff!! Helped me to organize the schedule of my classes. The course was very informative, now I can communicate in Turkish! Thank you!
Liked the classes! Turkish language is not easy but I enjoyed learning it in Headway Institute! Highly recommend this place
Joined the group course of 4 people. Excellent stuff and an amazing teaching curriculum!
Schedule
course title
duration
schedule
starting date
fee
join class
NOTE:
we require a minimum 4 delegates to run a group course,
full prepayment is required in advance,
you can settle your payment in cash, by cheque or credit card,
1 academic hour (a/h) is 45 minutes.