12.07.2020
Language and Sports Camp @ Swiss School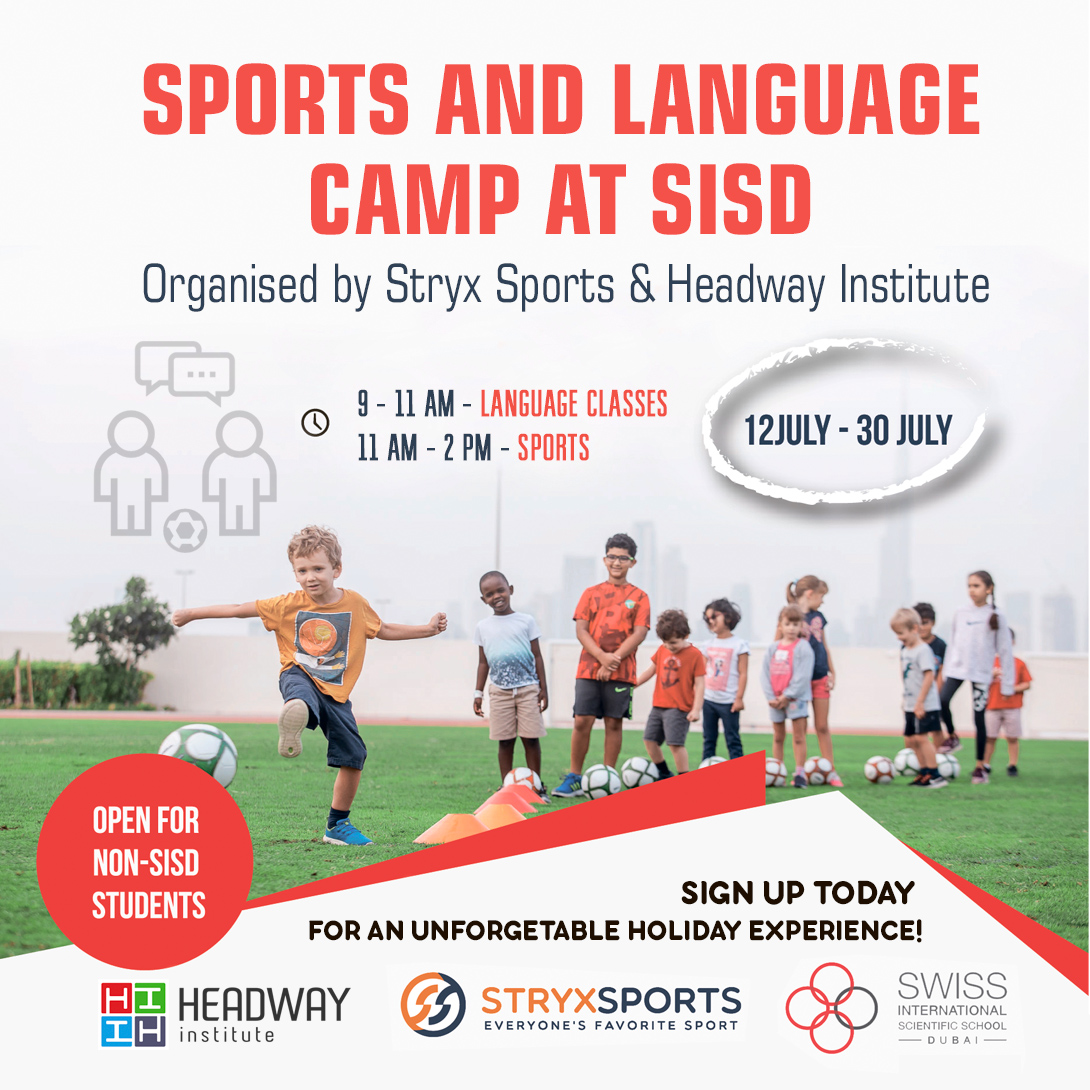 We are inviting our little friends to have great fun and benefit from entertaining English, French, Russian, German, Arabic, Spanish and Italian language lessons at Swiss International Scientific School during the summer vacation.
You can now combine language and sport classes during the Summer Camp. Language classes will take place daily from 9:00 a.m. to 11 a.m. and Spots will take place straight after that from 11 a.m. to 2 p.m. from Sunday to Thursday.
Register your kid for Summer Language Camp from 12th till 30th July on daily or weekly basis.
back