24.11.2021
BLACK FRIDAY SALE - Up to 35% off!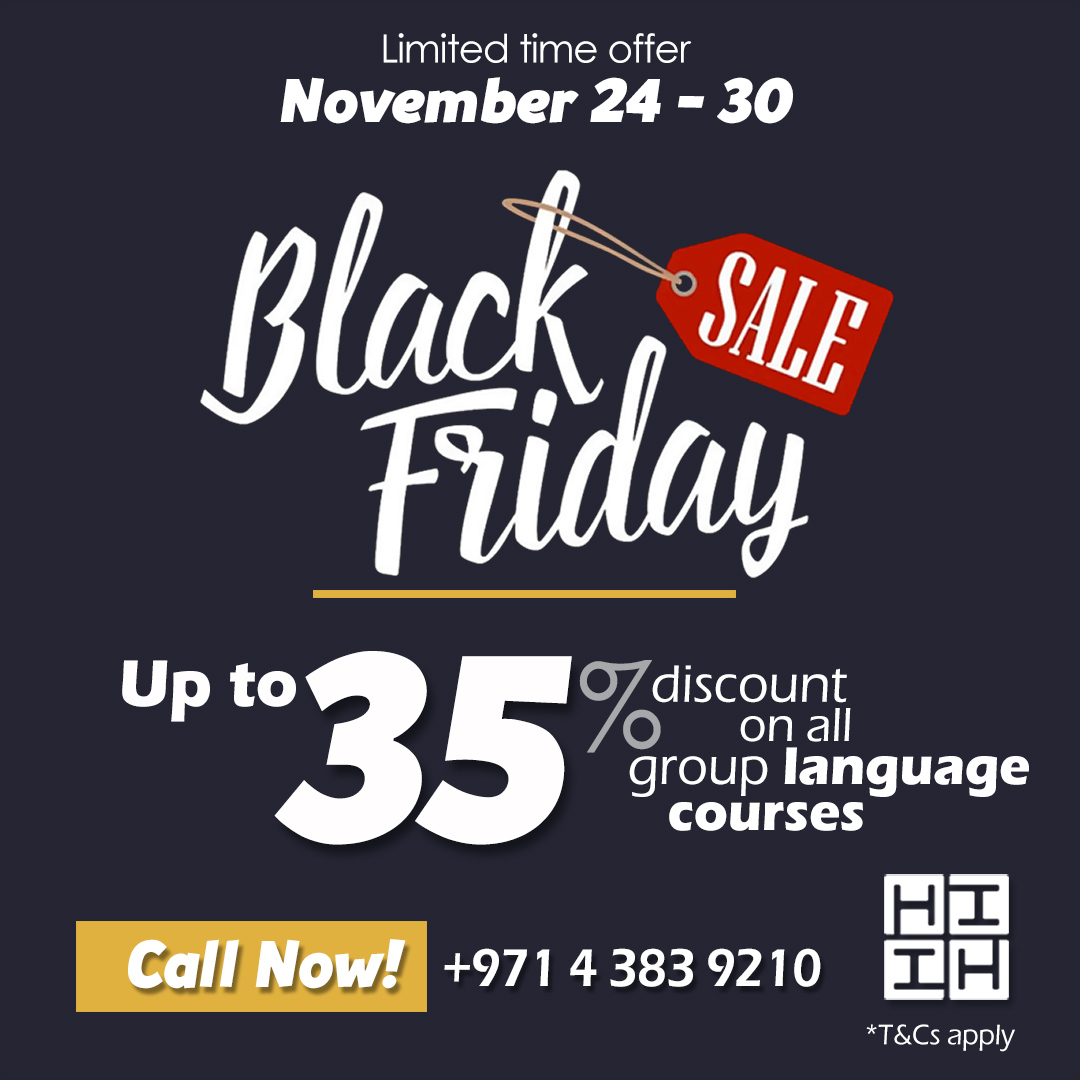 Save up to 35% on our courses LIVE online and offline classes! Discounts are valid for all popular language courses including English, Arabic, Spanish, Russian, French, German and IELTS Preparation and more.
The Sale starts on 24th and ends on 30th November 2021.
back