2.02.2023
Курс подготовки к школе в Дубае!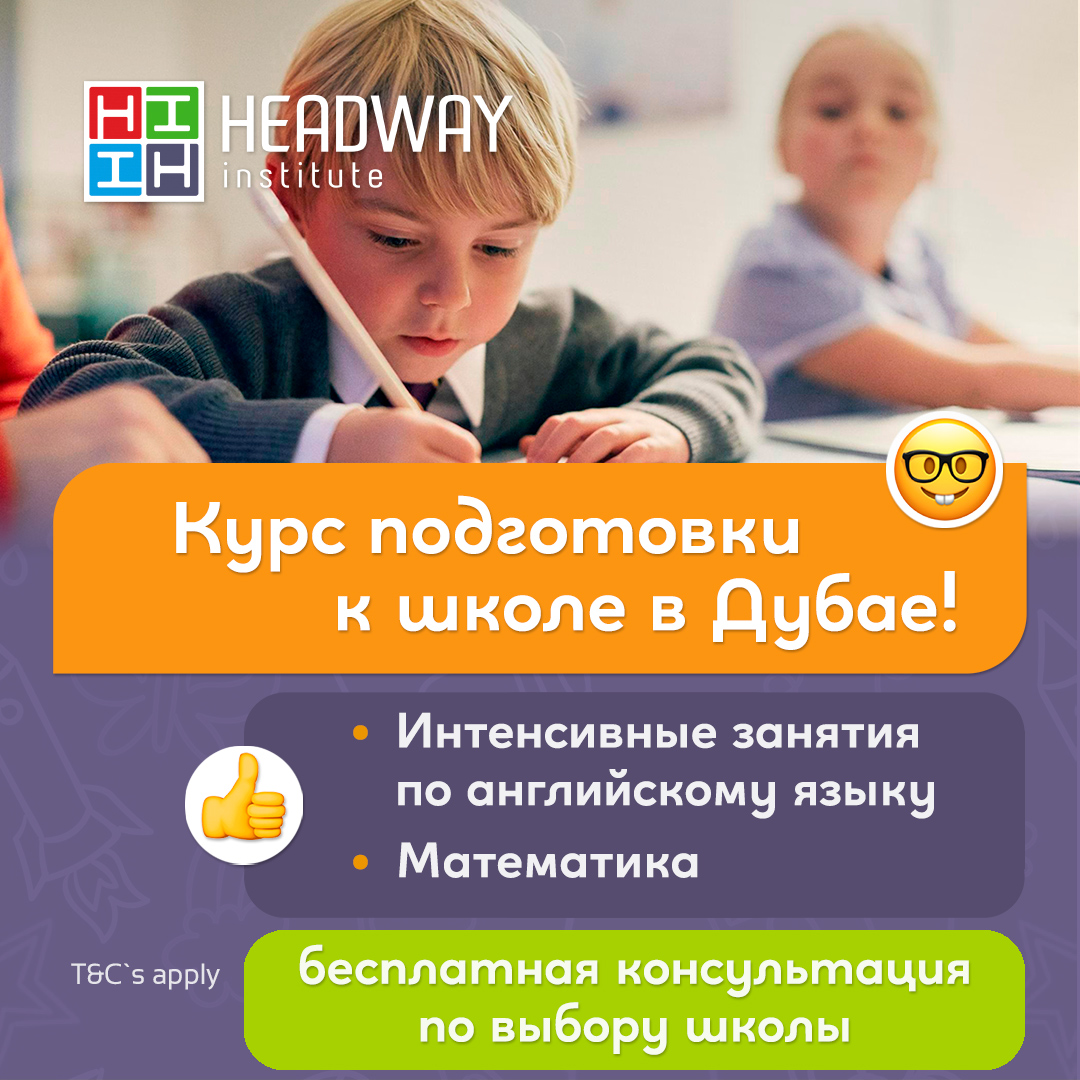 The English School Preparation program is intended for teaching English to children who want to enroll in schools in the UAE (British, IB, American, Canadian curriculum).
Classes take place from Monday to Friday, either from 9:00 AM to 1:00 PM or from 1:00 PM to 5:00 PM, for 4 hours a day.
The program includes 3 hours of English with a native speaker plus 1 hour of math in English.
We are also enrolling students for the senior group for children aged 8-11, from 8:45 AM to 12:45 PM!
Course fees:
AED 999 - one week of training
AED 3499 - one month of training
Contact us to learn more details about the course!
back