24.10.2016
Free Russian language class for beginners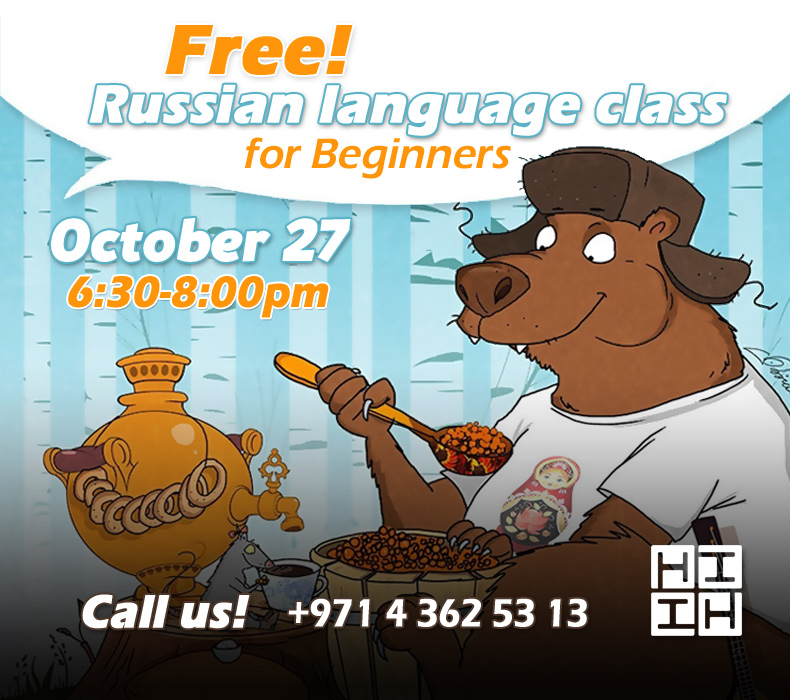 Fascinated by Russian language and culture? Want to go behind the traditional set of concepts like "balalaika", "bears" and "caviar"? Then our offer is right for you - visit our FREE Russian language class for beginners and get to know the mysterious Russian soul!

The class will take place on October 27, at 6.30pm.
To sign up contact us via phone + 971 4 362 53 13 or email [email protected] or fill in the form https://headin.pro/en/courses/russian-language/free_russian_class.
back