15.08.2023
Student visa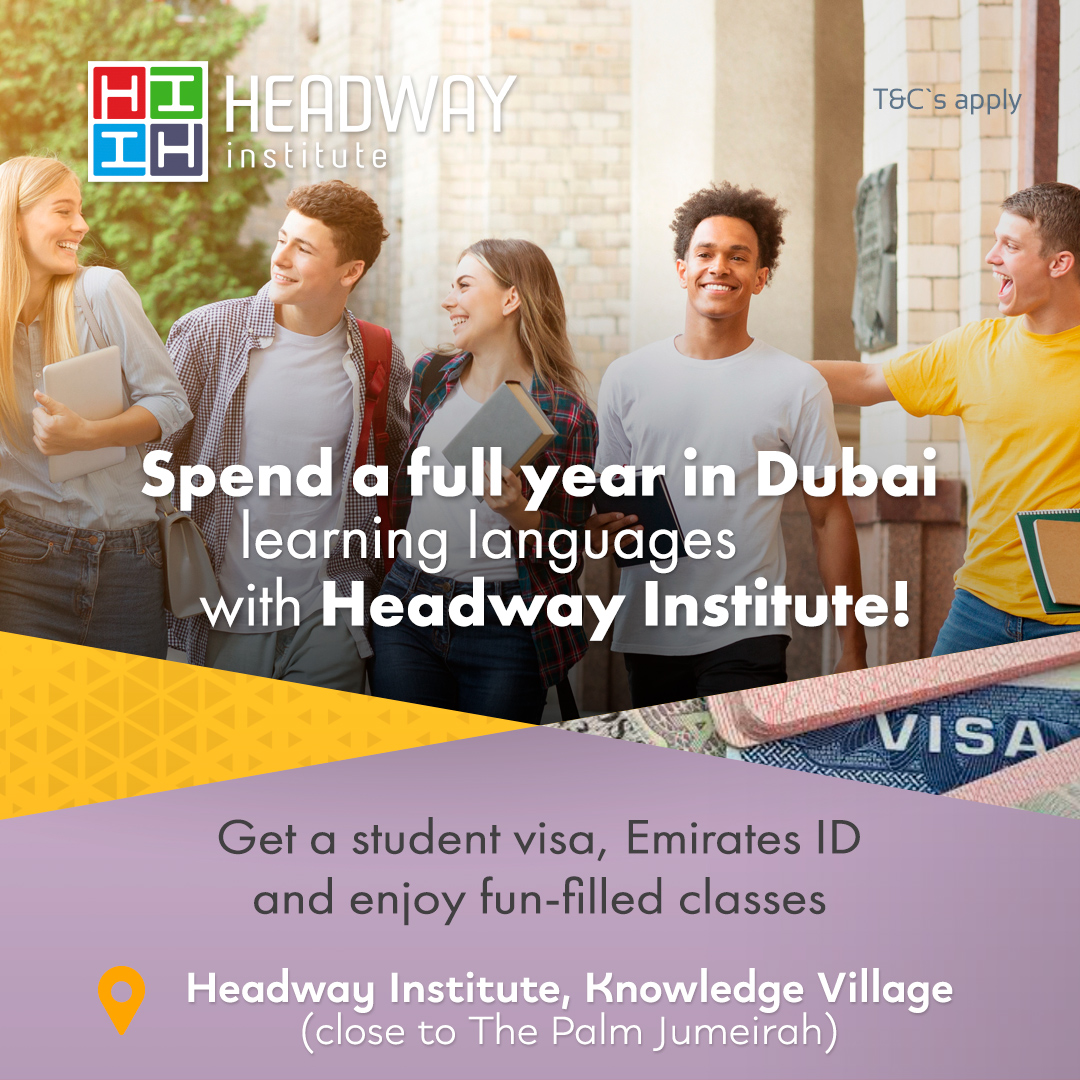 Advantages of the One-Year Student Visa:

The benefits of the Headway Institute's one-year student visa extend beyond the classroom. As a visa holder, you'll enjoy the convenience of banking in the UAE, with eligibility based on age (18/21 years). Bid farewell to short-term accommodations and embrace the opportunity to rent long-term, establishing a stable base for your studies. Basic medical coverage becomes active upon Emirates ID issuance, ensuring your well-being throughout your educational journey.
Moreover, the student visa unlocks the possibility of obtaining a driving license, allowing you to explore Dubai's roads at your convenience. The chance to engage in part-time or full-time jobs broadens your horizons, offering invaluable experience and networking opportunities. With your Emirates ID in hand, traveling in and out of Dubai becomes a seamless experience, adding a touch of adventure to your time abroad.
Navigating the Emirates ID Process:

The journey doesn't end with the student visa. Acquiring an Emirates ID is the next step to fully integrating into Dubai's vibrant community. The process involves submitting essential documents, undergoing medical tests, ID processing, and fingerprinting. While waiting for your Emirates ID to be processed, it's important to remain in the country.
Tailored Packages for Every Student:
To cater to individual goals and preferences, we offer a variety of carefully crafted packages. These packages range from personalized language learning with a dedicated teacher to joining a General English group. Each package comes with specific academic hours, complimentary hours, materials, and a digital certificate, ensuring a comprehensive learning experience.
Smooth Transition and Additional Services:

Headway Institute goes above and beyond to ensure your transition to Dubai life is seamless. The institute offers assistance with transfers, accommodation, meals, and more. This comprehensive support network ensures that your focus remains on your studies and new experiences.
Effortless Visa Cancellation:
When your educational journey comes to a close, Headway Institute makes the visa cancellation process swift and straightforward. In just 7-10 working days, you can cancel your visa. Once canceled, you have 28 days to either leave the country or change your sponsorship, allowing you to wrap up your time in Dubai with ease.
Contact us today to learn more about student visas, packages, accommodations, and the exceptional educational experience that awaits you!
back