14.05.2017
Free Russian Language Class for Beginners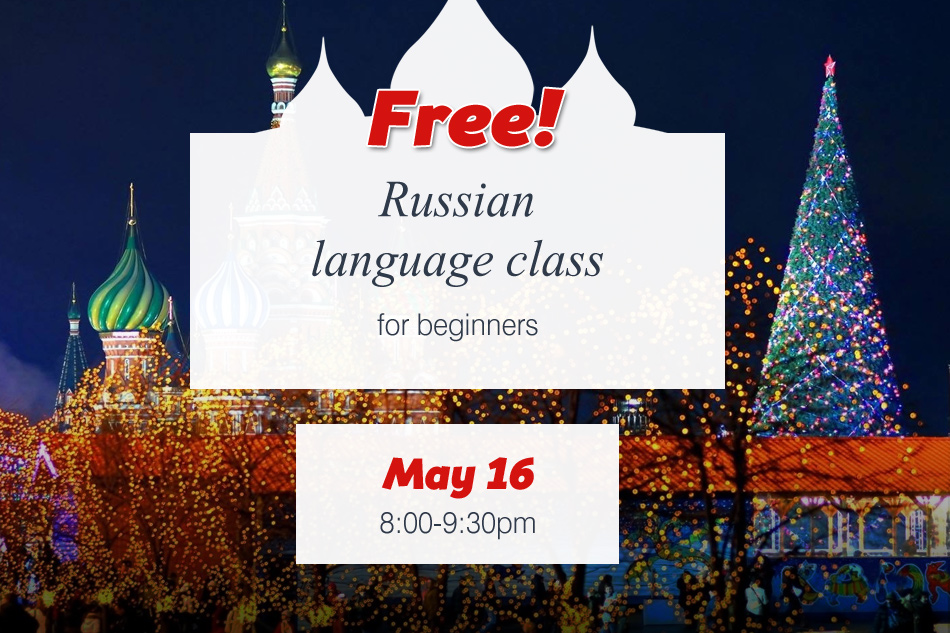 Learn the basics of Russian language for FREE under the guidance of an experienced native speaking Russian tutor! We're sure - once you get acquainted with this beautiful and exotic language you won't be able to resist it. So register for our free Russian language class for beginners to give it a try!
The class will take place on May 16, at 8.00pm
To sign up contact us via phone + 971 4 362 53 13 or email [email protected] or fill in the form.
back