12.10.2017
Free Arabic Language Class for Beginners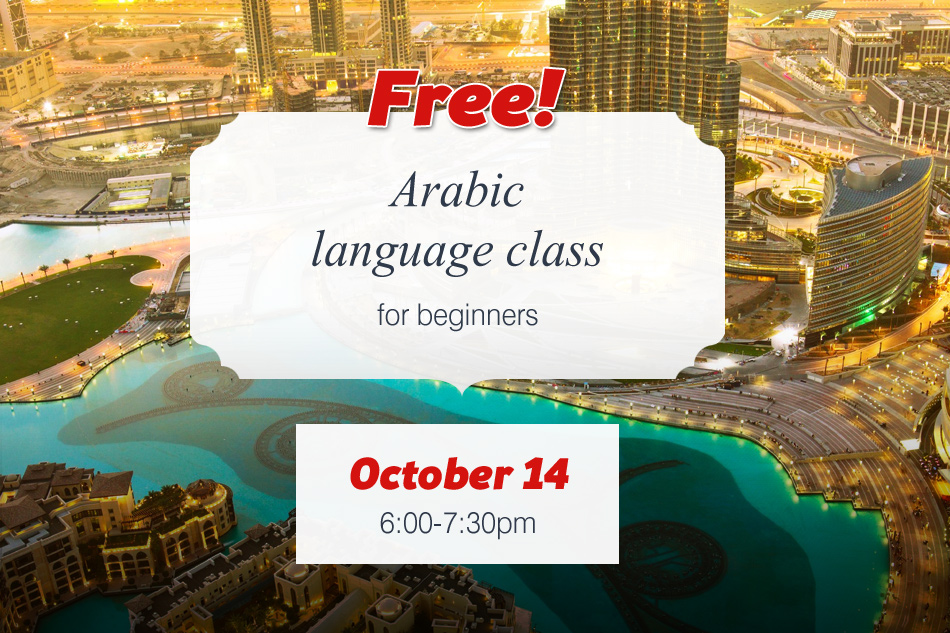 Sign up for our FREE Arabic language class for beginners! A native speaker with extensive teaching experience will explain you the basics of Arabic, which will allow you to engage in simple dialogues with others from the very start!
The class will take place on October 14 at 6.00pm.
To sign up contact us via phone + 971 4 362 53 13 or email [email protected] or follow the link.
back