12.11.2017
Free Arabic Language Class for Beginners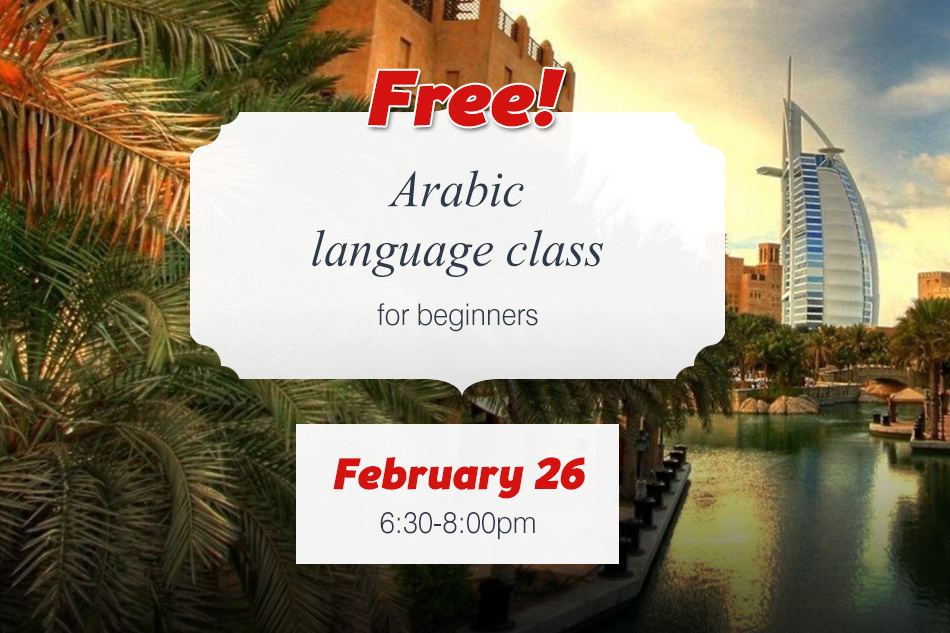 It would be a pity to live in Dubai and not start speaking Arabic language, don't you think? Join our FREE Arabic language class for beginners to make sure you're not missing anything!
The class will take place on November 14 at 8.00pm.
To sign up contact us via phone + 971 4 362 53 13 or email [email protected] or follow the link.
back