22.11.2017
Free French Language Class for Beginners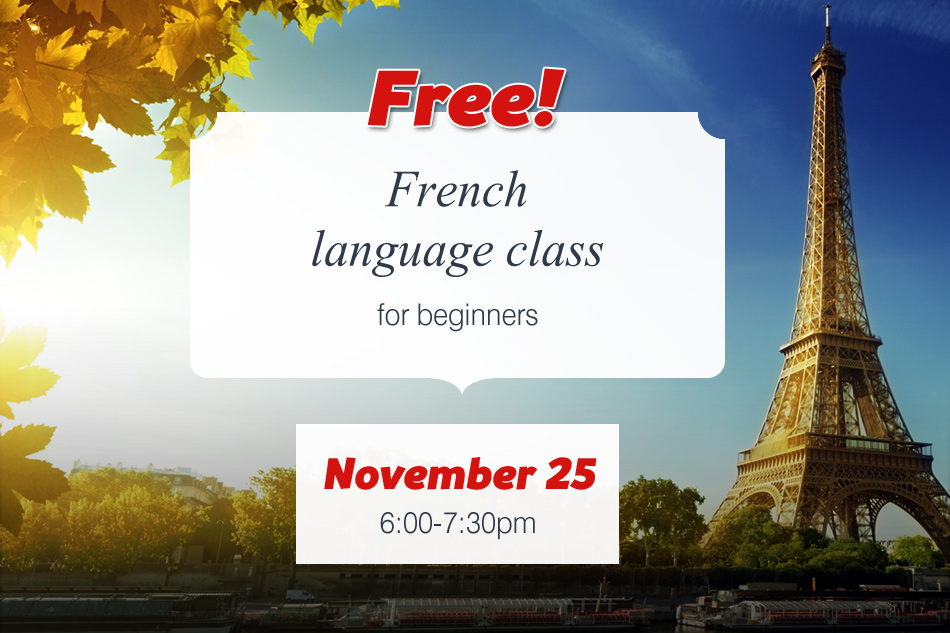 French is the second most frequently taught language in the world after English. And we're not surprised! Truly, it's hard to find a language more beatiful and poetic. Join our FREE French language class for beginners this Saturday and see for yourself! We promise that you'll immediately fall in love with French just as we did!
The class will take place on November 25 at 6.00pm.
To sign up contact us via phone + 971 4 362 53 13 or email [email protected] or follow the link https://www.headin.pro/en/courses/french-language-...
back