4.02.2018
Free Arabic Language Class for Beginners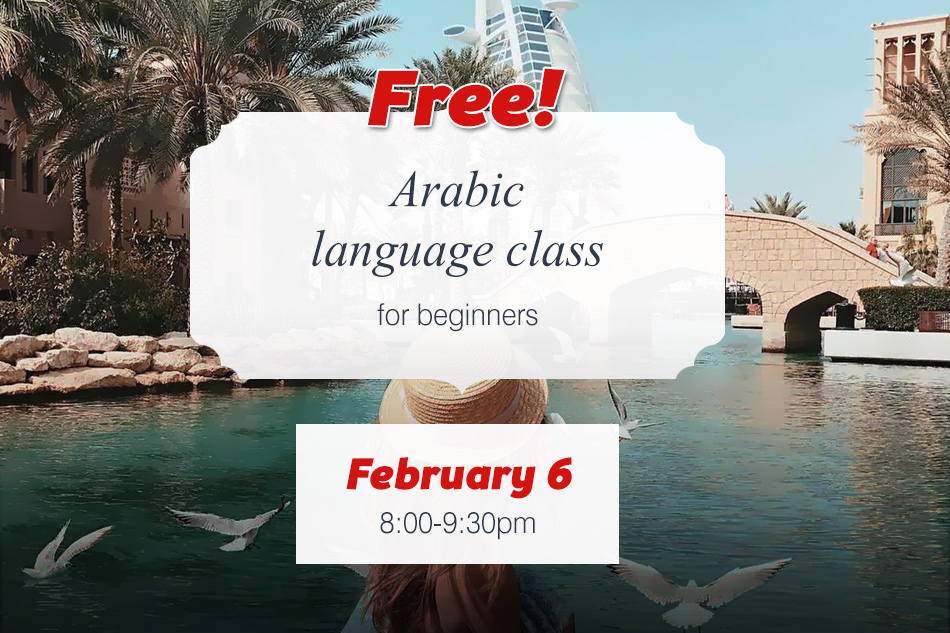 Have you been thinking about taking up Arabic classes? Then this is your chance! Join our FREE Arabic language class for beginners to learn the basics of the language under the guidance of an experienced tutor, who is a native speaker!
The class will take place on February 6 at 8.00pm.
To sign up contact us via phone + 971 4 362 53 13 or email [email protected] or follow the link https://headin.pro/en/courses/arabic-language/free...
back