13.06.2018
Job vacancy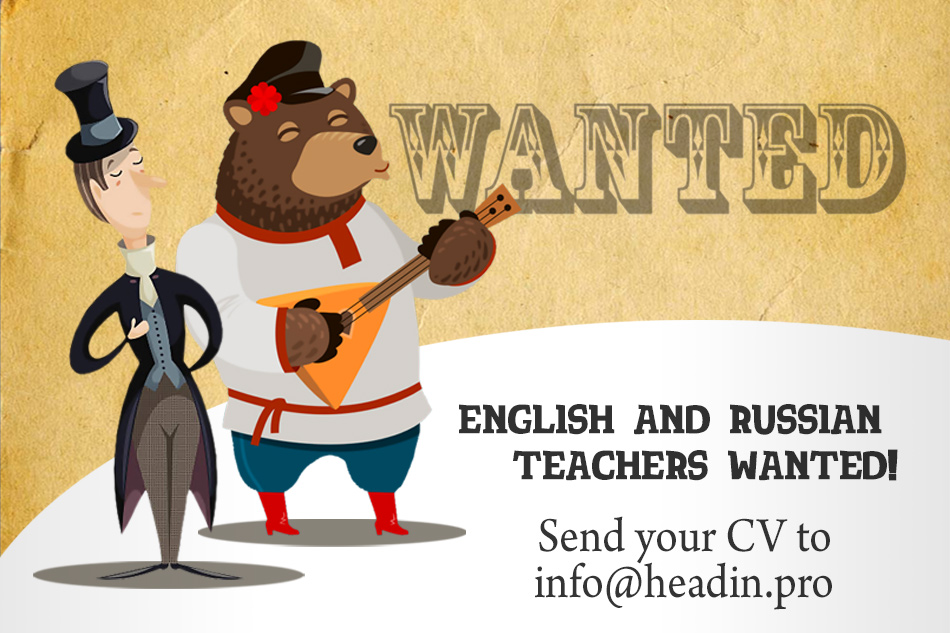 Headway Institute is looking for candidates to fill in the position of a Russian/English language teacher.
Responsibilities:
holding Russian language classes for adults (Russian as a foreign language),
holding Russian language classes for children on the basis of the standard Russian school programme and Russian as a foreign language programme,
teaching children aged 3.5 years and older,
holding English classes.
Requirements:
higher education in the following fields: teacher / linguist / philologist,
minimum experience of teaching - 2 years,
accommodation in Dubai,
written and spoken English not below the Intermediate level.
Preferences:
higher education in primary school teaching,
experience of working in school, language centers,
experience of working with children,
CELTA / DELTA certificates would be an advantage.
Send your CV to [email protected] in the following format:
Cover letter in Russian or English, which outlines your experience and explains the reasons for wanting to work with us.
The letter should indicate the list of Russian/English textbooks you can work with.
The attachments should include:


a CV with a photo;
a copy of your diploma of higher education (legalization is optional);
a brief outline of the demo Russian language class for children: second grade, any topic, 15 minutes long.
back