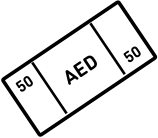 Get your 50 AED voucher
$
Course fees
Starter
4-8 people
for 1 academic hour
(45 min)
for 1 level
(24 academic hours)
Choose course
Group
for 1 academic hour
(45 min)
for 1 level
(24 academic hours)
Choose course
Starter
4-8 people
for 1 academic hour
(45 min)
for 1 level
(24 academic hours)
Choose course
Group
4-8 people
for 1 academic hour
(45 min)
for 1 level
(24 academic hours)
Choose course


View schedule
After trying a few schools, I am really happy with Headway Institute. Teachers are friendly, fun and focused. Positive atmosphere among students too. Learning German is not easy, but I have booked a second course here after seeing I made obvious progress.
Schedule
course title
duration
schedule
starting date
fee
join class
NOTE:
we require a minimum 4 delegates to run a group course,
full prepayment is required in advance,
you can settle your payment in cash, by cheque or credit card,
1 academic hour (a/h) is 45 minutes.